If you're thinking of celebrating your anniversary or just simply crave a romantic getaway with your love, Panama City Beach is the paradise escape. Filled with delicious restaurants, stunning sunsets, wildlife and adventure, PCB is a dream for couples looking to relax to the extraordinary.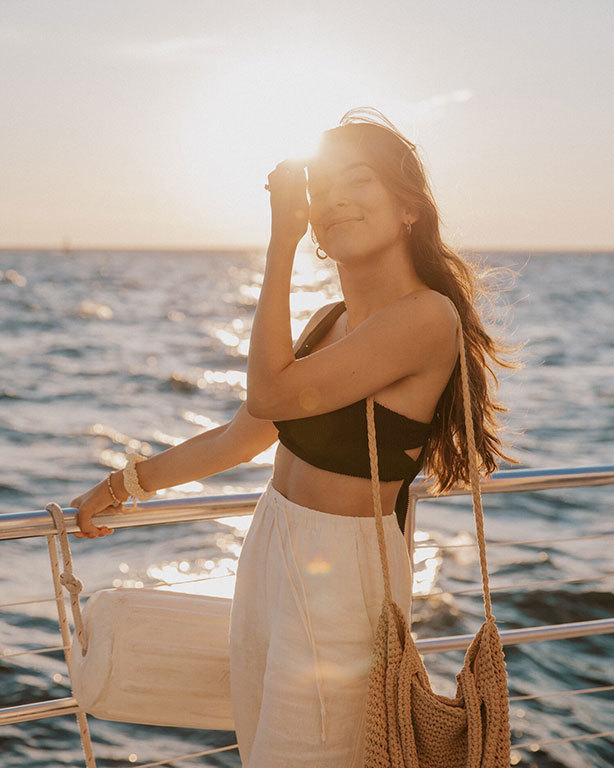 Why go to Panama City Beach?
My husband and I were both born and raised in South Florida, but we had never made it to the panhandle. So we decided to escape to Panama City Beach, FL for a long romantic weekend and we just fell in LOVE––from the crystal clear blue waters to the white powder sand, the incredible oceanfront restaurants with all the fresh seafood, endless activities and the most magical seaside sunsets.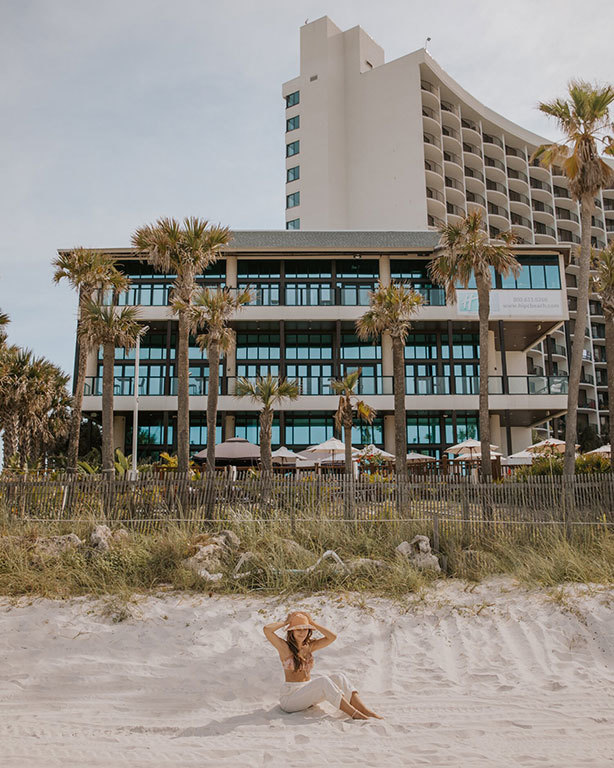 We couldn't believe we were still in Florida. It was a tropical dream!
So, why not book a trip and experience this slice of the sunshine state for yourself? We've got your perfect go-to guide for a romantic weekend in Panama City Beach.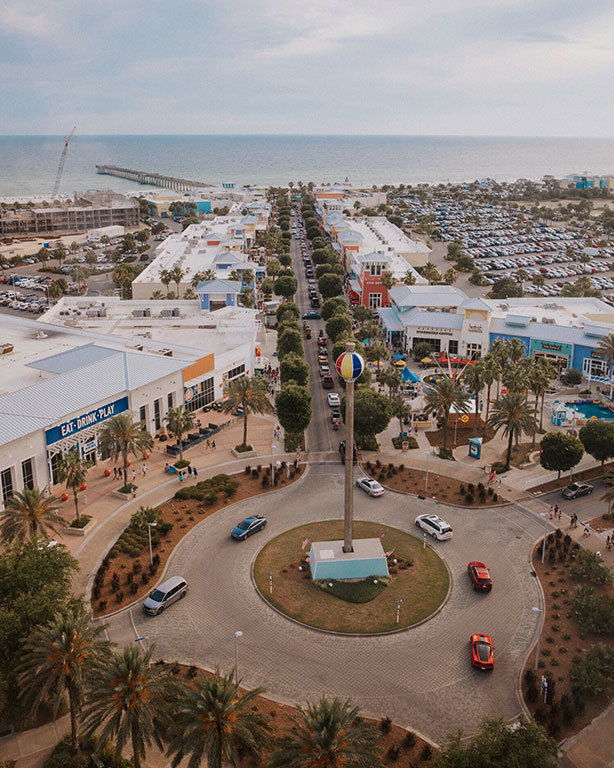 Foodie Spots
Just admit it– half of your romantic getaways involve the local food scene, and you can't go wrong when you dive into the coffee, cocktails and cuisine of Panama City Beach. We're talking local roasters, fresh seafood from the Gulf and banana pancakes you will want to bring home with you.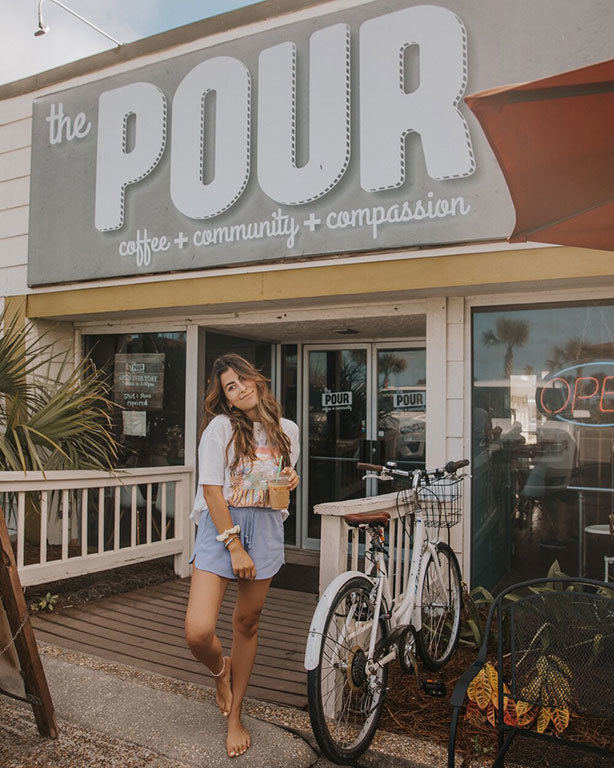 The Pour
By far one of the best coffee shops in Panama City Beach. The Pour serves locally-roasted coffee and the most delicious homemade food and pastries. You will love it so much that you will want to pop in every morning, making you almost a local by the end of your stay.
The mission behind this brand is what will really make you fall in love though. The Pour is all about connecting with their community and helping local ministries, hosting church groups and supporting various local causes.
Finns Island Style Grub
The banana pancakes and breakfast tacos are a big hit with diners, and their smoothie bowls are not to be skipped. This is a great spot to swing by after the beach to enjoy your food outdoors with live music and a laid-back vibe.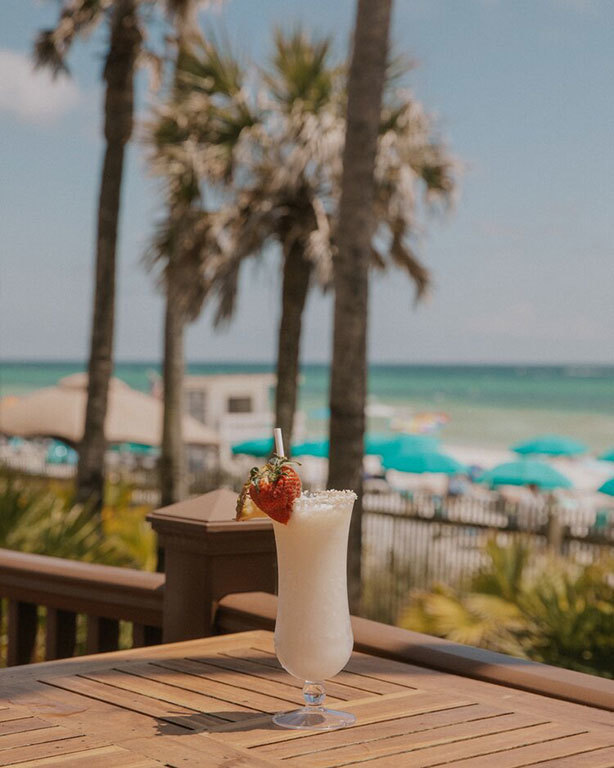 The Grand Marlin
You will dream about the seafood at The Grand Marlin long after you return home. It's the perfect date night destination, so feel free to dress up a bit, sip on their delicious drinks from the bar upstairs and try not to order everything on the menu.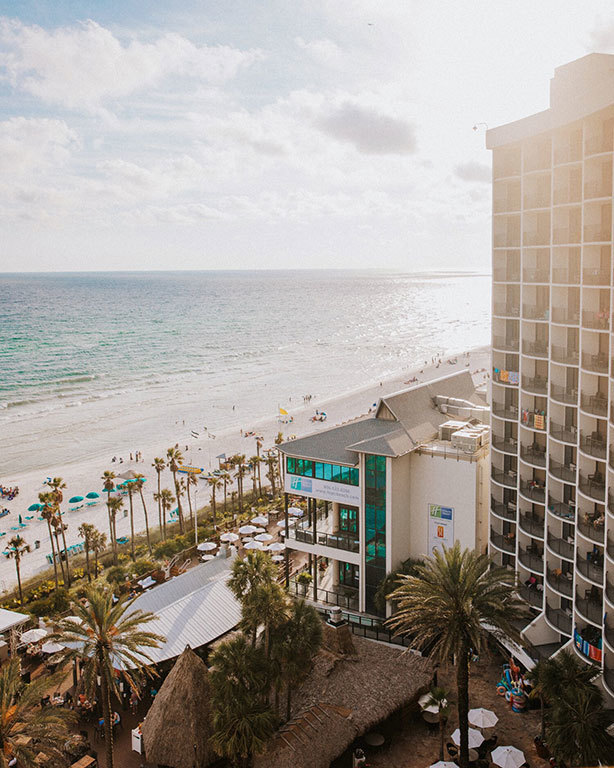 Things To Do in Panama City Beach
Before you book any activities, make sure you enjoy a full day out on the beach! There's just no better way to soak up the delicious ocean water and endless sunshine here.
Jet Ski Adventure Tour with Lagoon Pontoons
A two-hour jet ski adventure with Lagoon Pontoon will take you over to Shell Island and St. Andrews Bay. Dolphins swam right by us as we explored all the beautiful sea life in the Gulf of Mexico.
Visit Pier Park + Ride the SkyWheel
Take to the skies for the most gorgeous beach views as you ride the SkyWheel at sunset. We loved having a slow evening walking around all the shops with ice cream cones in hand as the stars came out.
Dolphin Sunset Cruise with Island Time Sailing
Cruised around Shell Island during golden hour (just as the sun begins to set) to see tons of dolphins swimming around your boat. We soaked up all the sunset hues and island music for the perfect end to our trip in Panama City Beach.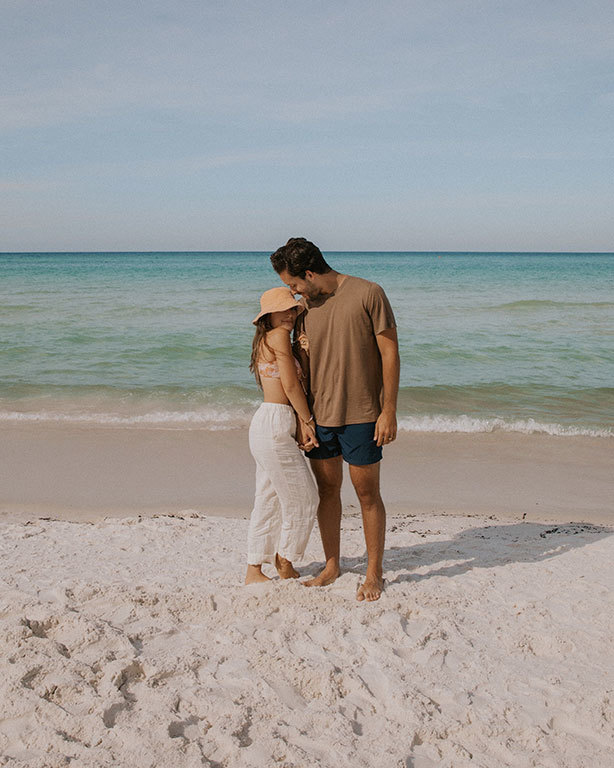 Book a Romantic Getaway in Panama City Beach
Being in Panama City Beach feels like you're on a beautiful island filled with so much to explore. Whether you want to just relax and reconnect, enjoy a couples massage, lay by the ocean and soak up the warm sunshine OR have a more activity-filled day with nike rides and jet skis––there's truly something for every couple.
If there's one place you should plan a trip to this summer, it's most definitely Panama City Beach! This beach haven truly is the sweetest slice of paradise on Florida's panhandle.